Here at Mountain Horse, we love it when our customers share their photos and reviews with us. We have selected some of our favorites to share with you. As always, we will let our customers tell you why they chose Mountain Horse as their preferred brand. Use #ItsAMountainHorseKindOfDay when sharing your photos on our social channels, and you might just be featured in our next newsletter!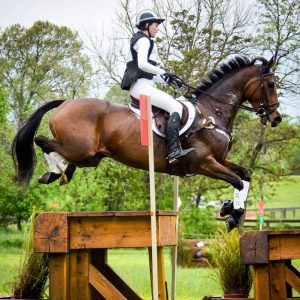 Haley Carspecken (left) sporting her black Mountain Horse Sovereign Field Boots.

"The Sovereign Field Boots are gorgeous and I always have people ask me about them when I teach clinics. Actually, I even get compliments at the grocery store! 🙂 They are very comfortable and once they are broken in they feel like a second skin. I am really tough on boots and the zippers are still alive and the snaps still work-I am impressed! Other people have said in the reviews that the sizing is different and they are right. I normally wear a size 10 in most Mountain Horse boots and other brands but this particular boot I am wearing a 9. They have a good variety but you might need to try a few to get it just right. They are my new favorite boot for schooling, teaching, and performing." – Sandra Beaulieu (Adam's Horse & Pet Supplies Customer)
"I bought the Sovereign Field Boots in brown because they looked so beautiful in the photos. I've been longing for a pair of brown boots, but refuse to pay for custom boots. Although I'm a dressage rider and can't show in these, I love riding in them every day. They are stunning, and everybody who sees them agrees that they are lovely, and look like expensive custom boots. They are very comfortable, with no real break in required (unlike stiff dressage boots). The foot runs quite long, but not overly wide." – varider (Adam's Horse & Pet Supplies Customer)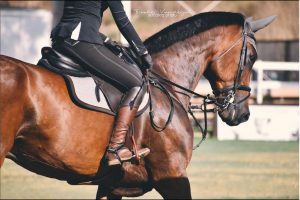 "The Sovereign Field Boots are insaaaaaaaanely pretty! Even better in person. They were super soft right out of the box, came with stuffers and a bag and were really comfortable for my first week of riding in them. VERY happy." – Rachel (centerlinestyle.com Customer)
It's all in the details
??. Stunning photo of Hannah McLaughlin (right) wearing her brown Mountain Horse Sovereign Field Boots. Photo: Brooke VanDerPol.
"I had been searching for a more casual yet English style high riding boot to replace my old falling apart Mountain Horse Nova boots. The Spring River Boots are really beautiful, top quality leather and look to be water resistant as well. I have not worn them other than in the house yet but they fit great. I am normally a 10.5 or 11 depending on the brand and I have these in a 10 and they do not seem too small so I'd say they might run a tad large." – thoroughbredlove (Smartpak Customer)
Ursula Davis (left) looking stylish in her Mountain Horse Spring River Boots. We
Ursula's Mustang.
"I was worried the Spring River Boots would be too tall and tight, as I'm only 5'2″, and have muscular calves (14.75″ with socks and breeches)… They are definitely tall, but I do expect that they will drop some after I've worn them a few times. That being said, they are super comfortable in the foot and roomy enough in the ankle that there is no pinching or rubbing. The zippers are smooth, and I don't have to struggle, even with my wider calves. Lovely to walk in, and SO beautiful in person! There is a gusseted area in the calf that allows for a little expansion, which I'm sure helped with the fit for me. I adore them, they seem like they will be a good multipurpose boot suitable for riding and all things "horse"!" – cara_s (Smartpak Customer)
View the entire Mountain Horse footwear range.