Inspiring Equestrian Style
Designed by Equestrians who are as passionate about riding as you are.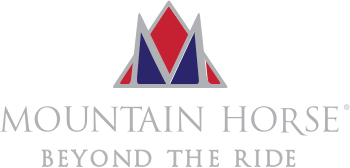 Riding Apparel & Footwear
Mountain Horse® has been a trusted source for reliable riding apparel and footwear since 1988. Founded by Lars Sjöswärd, the company began as a one-man operation in Vallda, Sweden and has since grown 
to be a global organization with retailers in over 30 countries. Performance is everything, and, for performance-driven riders, durability is key. We believe a satisfied customer is still our most important goal and we offer products to fill every rider's needs – whether you prefer wooded trails or the show ring, the right gear makes all the difference. Mountain Horse® products are recognized around the world for their practical, functional design and high quality. Many items have been in the product line for decades. At Mountain Horse® we devote a significant amount of time and energy to product research, testing and development. This process includes lab tests, field tests and employee and customer feedback. Established products continue to be tested to maintain their high level of performance and quality. We also bring new and innovative products to the equestrian marketplace each season. We are proud of our heritage and values, and, despite our success and growth, the Mountain Horse® Family will continue to embrace the philosophy that our customer is No. 1. Mountain Horse is run by equestrians who are as passionate about riding as you are. We are pleased to offer you this superior collection and we hope you will enjoy every ride.